The biographies below were submitted by artists who participated upon request by NEXTMARVEL.
Artists
Kaliptus
Kaliptus (Born April 16, 1984 in Lisbon, Portugal) is a NY/NJ graduate artist from SVA with a BFA in animation and an MFA in computer art. He uses painting, film, motion graphics, animation, stop-motion, video-mixing, multimedia, interactive arts, installations and more to express ideas that are usually surreal, visionary and vital to the philosophies and understandings of the human consciousness. Kaliptus has been commissioned to work on projects for Alex Grey, Marvel, Stephen King, DC Comics, Black Tide, MTV, Prudential Center, Zoomdout, Shpongle, Sneaux, Orange County Choppers, American Choppers, and more. He is currently living in New Jersey and is a busy, self-employed freelance artist, working on a wide variety of projects from his home studio. Be sure to check out his work at www.kaliptus.com
Gael Jean-Louis
A native son to many pathways of thought, finding intrigue in most anything. This is what makes him versatile, dynamic and also a good collaborative partner. A self taught illustrator, graphic designer, & all around creative, he currently spends his time organizing & working with his partner on further development of the Art Citizen brand which has hosted collaborative art/gallery events & is looking to expand into the non profit arena. If you see him or his stunningly awesome partner Jacquees London, do no hesitate to ask them more & show some love.
walker fee
walkerfee.com
Tanya Lavache
I'm a New York based romantic artist. My work is the product of my imagination and emotions mixed as one. I use the female sex often for the ability to express different emotions from rage to innocence without losing the quality of beauty. I'm also a slight feminist and most of the work I do is for my female audience. I paint the pieces of the world US woman deal with every day so I can relate and connect with those who have been through or felt the same way. As for my male audience I want my work to show them what it feels like to be a woman and how strong we are as well as beautiful in every way. I'm a fairly new artist so my style changes often. I'm currently exploring new mediums, methods and styles of art to help strengthen my work and break my limitations. I plan to not just be an artist but a voice for women who relate to what I've experienced and what I will experience. I want to be a tool that lets people escape reality whenever they look at a piece of my work and enjoy the world of imagination and also for the world to see how life is for a New Yorker like me.
Melissa Arce
Art talents ranging from intricate and mesmerizing pattern design, to hand made original caricature stickers, to fabric print making, Melissa Arce (MHS)sees the world as her own personal canvas. With a passion stemming from her Colombian roots, to her NYC upbringing, Melissa is not afraid to use any medium to express her feelings through eye catching colorful art.
Ashley Squirrely" Folkman
My name is Ashley Folkman, although I'm commonly called "Squirrely" which has been a nickname I've carried for years due to my tiny stature and energetic personality. I'm a freelance illustrator, concept artist, painter, and designer. I'm a self taught painter but expanded my knowledge and talents at Ringling College of Art & Design in Sarasota, FL where I've recently graduated with a B.F.A. in Illustration as of May 2010. I've had 2 exhibitions in Florida, and 5 group exhibitions in New York, and plan on continuing to expand my talents and studies in San Francisco, California.
Mario mohan
Mario Mohan is a resident of Queens who was born in Serbia. He is a practicing architectural designer with an interest in art and furniture design. Mario attended the H.S. of Art & Design where he majored in architecture and then went on to receive a Bachelor of Architecture degree from Syracuse University. He has great interest in how design is represented in physical and built form. Mario works mainly through physical representation and believes that design benefits greatly from being studied in physical form especially in architecture and furniture design.
ATSLOPES
With the help of his brother Matthew Richard Thompson, sketches and brainstorming sessions began in his parent's basement for his tee shirt and poster line, Atslopes.

Andrew Thompson, a graduate from the Rochester Institute of Technology, entered the professional design world in 2004 bearing the stamp 'Atslopes', meaning to go in a direction other than perpendicular or horizontal, and it's a true approach to his aesthetic. Evolving from tracing his original influences - Ninja Turtles and Transformers, to graphics that make your eyes pop, much Thompson's work reflects his nostalgic state of mind.

"I design shirts that remind me of my childhood. I loved the late 80s and early 90s. I grew up on MR. T, Pacman, Ninja Turtles, Goomba from Mario Bros and I also like the Brooklyn Dodgers," said Thompson. "I'm a funny creative fellow. I don't go horizontal or vertical-I slope. That's where my name comes from. People always called me Slopes because I never did the norm. Always did weird and funny things to make people laugh. I design shirts that will inspire people and make them laugh or remind them of cool things."

Andrew's work has effectively blurred the line between fine art and innovative advertising. Due to this unique synthesis, Atslopes has attracted attention from corporate America and the cultural underground simultaneously. In creating work for such clients as Nike, Samsung, Lowes, & Microsoft, the desire to do something more personal, more inspired made itself apparent - hence this new venture.

atslopes.bigcartel.com
remi white
Remi White was born and raised in NYC. The reason he started drawing at the age of 5 was because his older brother actually drew. Sitting there for hours and watching every detail that his brother put on the paper was the start of his passion and love for art. Pursuing art, Remi graduated from High School of Art and Design in 07, then graduated with a Bachelor of Fine Arts in May, 2011 from The School of Visual Arts. Remi's artistic vision lies in the Macabre, Occult , and most dark pleasures. "There was always some love or attraction to the other side since I could remember".
Corpse corps boards
Corpse Corps Boards is a skateboard company invested in the production of quality, fully-skatable decks in the shape of coffins. Our American maple boards are a synthesis of functional craft and artistic work, each undergoing individual shaping, inspection, and limited edition printing in Brooklyn, New York. Owned by two enthusiastic skateboarder/artists, Corpse Corps Boards will progress through the influx of collaborative affiliations with companies, bands, graffiti writers, and various social media while never jeopardizing the quality of the product. Artwork by Jordan Walczakand Drew McKenzie on one-of-a-kind hand-cut panels/skateboard decks.
Louis Chan
Louis Chan was born and raised in the Lower East Side of New York City. He is currently at Hunter College pursuing his MFA degree. He derives his inspirations from the sociological processes and phenomenon through which humans have interacted with themselves, their environments and their society - on both a micro and macro level, since the existence of mankind. In response to traditional societal boundaries and definitions, he uses photography as a tool to collect moments for the purposes of critiquing, experiencing, and illuminating the dichotomous of a free and constrained life.
Elizabeth cohen
Elizabeth has been working with art since she was a young girl. She works in a wide range of mediums. She is currently a Hunter Student. She also served as an assistant to making the CCS event a success
Music
DJ NINO BROWN
6 years experience in the NYC scene. He mixes between house, hip hop, electronica, break beats and more. Based out of Queens, serving everything from NYC Clubs, bars, lounges, weddings and picnics. Making it big with small steps, daily.
Valerie MIZE
"Valerie MIZE: The earthiness of Tracy Chapman, the edginess of Brandi Carlile, the soulful swing of Adele..."

-NYCartscene
Brendan McNerney
From CT, plays blues based stuff, drinks whiskey.
Mark Quartet
Producer/Artist full with curiosity in the search of individuality and self-expression, using his many influences (M.I.A., Kid CuDi, KanYe West, Jack's Mannequin, XV and Passion Pit) and experiences to create a unique form of music to call his own. Having just launched his brand Historia Hill, Quartet attempts to push the envelope in every session, every day. DOPE SHIT!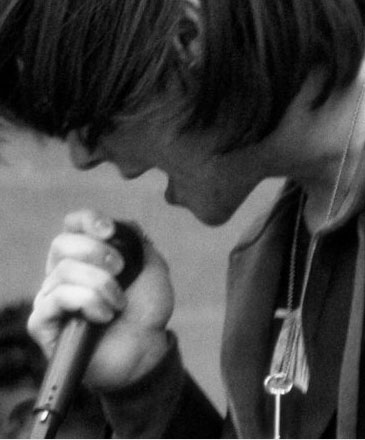 OUT ALL NIGHT
Out All Night is an indie rock band based out of Brooklyn, NY. With songs to tickle your subconscious, Out All Night will wake you up and keep you dancing all night long.
Benji
Historia Hill Artist Benji has grown to become a hard working and aspiring artist. Hailing from The Flatbush section of Brooklyn he has been gifted with the abivlity to rhyme since the age of 13 when he first heard Jay-Z's Volume 2 Multi-Platinum Album Hardknock Life. Since then he fell in love with Hip-Hop. His friends used to sneak him albums, he recalls because rap music wan't allowed in his household. His musical influences include Jay-Z, The Notorious B.I.G., 2-Pac, Nas, Outkast, and Kanye West, and 50 Cent. Benji pours the truth of his emotions and experiences into his lyrics. "Ballin Is My Hobby" his hit Summer single showcases his potential to make crossover songs without having to dumb down his creative wordplay. Benji's thoughtful concepts and honesty separates him from the commonplace bravado. He has a charismatic personality, winning smile and the potential to reach an extremely wide fan base. His combination of drive, hunger, and songwriting ability is what sets him apart from the rest. With his "boy next door looks" he plans on using his musical talent as a springboard to other fields such as acting and modeling, only time will tell when he will earn his place among the stars.
DJ Miss Perfect Touch
Ayo Nish!, DJ Ms. Perfect Touch, POW!, Nish, or Kanisha - all refer to the same person when bringing up this 24-year-old songwriter/DJ/radio host/Chief Executive. Her ever-friendly and super-energetic approach (and the fact that she is indeed a HER) might entice people to take her lightly, but she plays just as hard as he does. Since a pre-teen, Nish has been an admirer of words and has since been writing songs that range from Rock to Gospel. As an undergrad at the University at Albany, Ms. Perfect Touch dj'd and was an on-air personality at WCBD 90.9 (Albany, NY) and was enrolled in Island Def Jam's College Rep program. In 2006, Kanisha and joined Money Talks Entertainment. Under most circumstances, college students take a hiatus after graduation - time to gather their thoughts, conjure up what they're going to do for the next five years, and so-on. Not so with Kanisha. She simply hasn't stopped working. Whether in a studio or in a DJ booth, Nish spends most of her time travelling across the state showcasing her talents and promoting her brand. Added to her activity, is an upcoming website (www.ayonish.com) that will feature her latest and most exclusive endeavors. In the meantime, Kanisha teaches Songwriting and DJing to kids and young adults ages 9-19 through the 21st Century After School Initiative Program. With all of her hard work starting to pay off, different music execs are beginning to take note of what and who is next in the industry. It's guaranteed that Ayo Nish!, DJ Ms. Perfect Touch, POW!, Nish, and Kanisha Henderson are all near the top of the list.